April Willow Works
Click here to view the digital edition of the April Willow Works newsletter.  The print edition should be in residents' mailboxes sometime around the first week in April.
Volunteers Needed
Calling all would be, want to be, and those that already are Master Gardeners.   Willow Creek III is starting a Grounds Committee and
needs volunteers to help develop a purpose and vision to update, maintain, beautify, and improve our community's landscaping. 
Walking the neighborhood is a must!  If interested, please contact Donna at wc3grounds@gmail.com.
Easter Egg Hunt 2023
Save the date for the annual Willow Creek Easter Egg Hunt, 10 a.m. Saturday, April 8, at the Willow Creek 2 Willow Way Clubhouse, 7700 South Willow Way.
Willow Creek kids elementary school age or younger are encouraged to take part in this year's Easter Egg Hunt.  Bring an Easter basket and plan on arriving early – the event is expected to start promptly at 10 a.m. Parents are encouraged to limit kids to five eggs. The Easter Bunny will be making an appearance.
Special thanks to Juhi Johnson with RE/MAX Professionals and the Willow Creek Women's Club for sponsoring the 2023 Easter Egg Hunt.
Volunteers are needed to help stuff eggs and help on the day of the event. Have a kid who needs volunteer hours? This is a perfect event. Please email willowcreekwomensclub@gmail.com to volunteer. Plastic eggs are also needed. Email if you have some to donate. (Photos from 2022 Willow Creek Easter Egg Hunt).


Earth Day Community Cleanup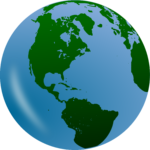 In the spirit of Earth Day, all Willow Creek neighbors are invited to help clean up the neighborhood on Sunday, April 23, from noon to 2 p.m. Meet at the Caterpillar Park, which is the toddler park at Willow Creek Park. Willow Creek Elementary will provide the bags, gloves and maps with designated routes.  Pitch in and help with this annual community event.
News Notes
Waste Connections Recycling
If you'd like a printable sheet detailing items Waste Connections accepts (and doesn't accept) for recycling, click here.
The Clubhouse is available for rentals
See the Clubhouse page for details.

Important Contacts and Links
• Management Company:
RowCal
5995 Greenwood Plaza Blvd., Suite 240
Greenwood Village, CO 80111
Email: careteam@rowcal.com
303 459-4919
• Willow Creek 3 Manager
Tanya Valis
303 459-4919
Email: careteam@rowcal.com
• Dues: 
Single-family home dues:  $115.00
Townhome dues:  $165.00
• Clubhouse Manager: See the Clubhouse page.
Email: careteam@rowcal.com
Clubhouse fee: $65 for Willow Creek 3 residents, $100 for businesses (resident owned). $100 deposit.
• Pool and Tennis Court Keycard:
Email: careteam@rowcal.com
• Dolphins Swim Team (Willow Creek 3 youth swim team):
Email: swim@wc3dolphins.com
• Willow Creek Women's Club: 
Email: willowcreekwomensclub@gmail.com

• Willow Creek Tennis Club:  Stephanie Burt, Chair.
Organizes and promotes tennis activities for all three Willow Creek communities.
Email: willowcreek123tennis@gmail.com.
• Waste Connections (Trash and Recycle): 303-288-2100
• JBK Landscape:
Email the WC 3 community manager with questions at careteam@rowcal.com
• Perfect Pools (WC3 pool management):
Email the WC3 community manager with questions: careteam@rowcal.com.
• Arapahoe County Sheriff's Office non-emergency number: 303 795-4711
The ACSO provides police services under contract with the city of Centennial.
• City of Centennial Information Line: 303 325-8000
Available 24/7 to answer questions and direct you where to go for help.
www.centennialco.gov.    
• District 3 (includes Willow Creek) City Council Representatives :
Mike Sutherland, 303 754-3407, Email: msutherland@centennialco.gov
Richard Holt, 303 754-3367, Email: rholt@centennialco.gov

• City of Centennial Animal Control :  303 325-8070
• South Suburban Parks and Recreation: 303 798-5131
• South Metro Safety Foundation: 303 805-0228; 720 989-2260
Classes offered by this organization include: CPR, Driver Awareness, Teen Crash Avoidance, Super Sitting Babysitting.  They also do child car seat inspections.
• Nextdoor.com:  A free social network serving neighbors and the community.  Monitored locally by Willow Creek residents.
Do you have website questions, comments, suggestions?  Email website administrator Bob Correll at bob7633@gmail.com.