Board Election and Truck Covenant Results
Congratulations to Fred Kremer and Bryan Zach for winning election to the Willow Creek 3 Board of Directors. The results were announced at the October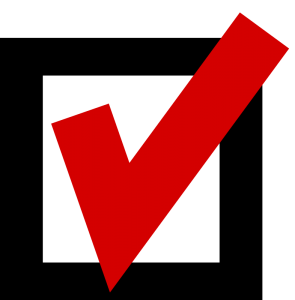 10 Annual Meeting. Fred (running for re-election), Bryan and Steve Lubell competed for the two open seats. Board members serve for three years.
Also at the meeting, it was announced that the community vote on changing the truck parking covenant failed. Three hundred forty-five "yes" votes were needed for the covenant change to pass (67 percent of our 515 Willow Creek 3 households). The change came up short. There were 260 "yes" votes — just over 50 percent of the households — and 87 "no" votes.
Public Hearings to be Held on The Jones District Development
The City of Centennial will be holding two public hearings in the coming weeks on the Regulating Plan for 36 acres of undeveloped land known as The Jones District. The property is located just east of Willow Creek between the Ikea store and the Dry Creek light rail station along I-25.
The first hearing is a Planning and Zoning Commission hearing at 6 p.m. Wednesday, October 23. Following any Planning and Zoning Commission recommendations on the Regulating Plan, the plan will then go to the city council for a public hearing at its regular meeting at 7 p.m. Monday, November 18. Both meetings take place at the City of Centennial Civic Center council chambers, 13133 E. Arapahoe Rd.
The Regulating Plan will establish the types and heights of buildings, the network of streets, the number and kinds of residential units, as well as other construction details. The project's developer, Brue-Baukol Capital Partners, is proposing a mixed-use development containing over 3 million square feet of high-rise office buildings (up to 15 stories), retail and entertainment space, and as many as 1,500 residential units (apartments and condos).
Barring the need for an additional meeting, the council is expected to vote to approve or deny the Regulating Plan at the November 18 meeting. Here is a link to details about The Jones District.
News Notes
New sod and rock are in place at the entrance to the swimming pool. The area was a construction zone prior to the summer opening of the pool because a sewer pipe had to be replaced. It remained mostly dirt for the summer but is looking good now…If you are new to Willow Creek 3, or simply haven't yet provided your email address to our management company, you are missing out on important email blasts sent periodically to residents. Information on special events as well as alerts and reminders are just some of the kinds of notifications that go out. To be included on the email list, send your name, preferred email address and home address (needed to prove you are a WC3 resident) to Amanda Phifer at Spectrum Commercial Real Estate Solutions: aphifer@scres.us…This is a reminder that dogs must be leashed when they are out and about in our community. Both the city and our HOA require it. City of Centennial Animal Control patrols Willow Creek and will issue warnings and tickets to offenders. There have been serious incidents in the past where unleashed dogs have injured other pets and/or caused residents to be concerned for their safety.

Important Contacts and Links
• Spectrum Commercial Real Estate Solutions
1873 South Bellaire Street, Suite 300
Denver, CO 80222
303 409-6000 (main); 303 409-6001 (fax)
Hours: 8 a.m. – 5 p.m. Monday – Friday
Greg Coleman
303 409-6000
Email: gcoleman@scres.us
Amanda Phifer, Executive Administrative Assistant
303 409-6018 (direct); 303 409-6000 (main)
Email: aphifer@scres.us
• Board Email Address: wc3directors@gmail.com
Please identify yourself in your email. The board's goal is to check emails daily and respond within three days. The board asks for your patience in case there is an unforeseen delay.
• Clubhouse Manager: Deanna Mumfrey (See Clubhouse page for details)
Email: wc3clubhouse@comcast.net
720 933-0785
Clubhouse fee $35/day, $100 deposit. Need to complete rental agreement.
• Tennis court keys and pool keycards: Amanda Phifer
303 409-6018
Email: aphifer@scres.us
• Perfect Pools (WC3 pool management) 303 795-1191
Email: hb@perfect-pools.com
• JBK Landscape: 303 751-0192
WC3 landscape and greenbelt maintenance.
• Waste Management (trash and recycling) 303 797-1600
• Dolphins Swim Team (Willow Creek 3 youth swim team)
Email: swim@wc3dolphins.com
• Willow Creek Women's Club: Carolyn Pyron, President
Email: pyroncarolyn@yahoo.com
Natisha Doherty, Membership. Email: natisha.doherty@yahoo.com

• Willow Creek Tennis Club: Mary Beth Doerr, President
Organizes and promotes tennis activities for all three Willow Creek communities.
Email: marybethdoerr@gmail.com
• Arapahoe County Sheriff's Office non-emergency number: 303 795-4711
The ACSO provides police services under contract with the city of Centennial.
• City of Centennial Information Line: 303 325-8000
Available 24/7 to answer questions and direct you where to go for help.
• District 3 (includes Willow Creek) City Council Representatives:
Ken Lucas, 303 754-3367, Email: klucas@centennialco.gov
Mike Sutherland, 303 754-3407, Email: msutherland@centennialco.gov
• City of Centennial Animal Control: 303 325-8070
• South Suburban Parks and Recreation: 303 798-5131
• South Metro Safety Foundation: 303 805-0228; 720 989-2260
Classes offered by this organization include: CPR, Driver Awareness, Teen Crash Avoidance, Super Sitting Babysitting. They also do child car seat inspections.
• Nextdoor.com: A free social network serving neighbors and the community. Monitored locally by Willow Creek residents.
Do you have website questions, comments, criticisms, suggestions, news? Email website administrator Bob Correll: bob7633@gmail.com