March Willow Creek 3 Social Event
Please join your Willow Creek 3 Social Committee for a fun Bingo Night social on Saturday, March 2 beginning at 6.30 p.m. at the Willow Creek 3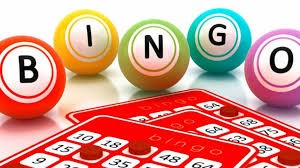 clubhouse. No cash involved — just fun prizes, pizza and adult beverages.
This event is complimentary and entitles a max of two adults per household, provided they are both WC3 residents. You must be 21 or older to participate. Please RSVP to Social Committee member, Laura Kemper: laurak2678@yahoo.com
Looking forward to an evening of Bingo, conversation and fun!

Willow Creek 3 Coyote Awareness
This information may be old news for some long-time Willow Creek 3 residents and new to others. In either case, it's worth at least briefly repeating.
According to the Colorado Department of Parks and Wildlife, the coyote breeding season in our region will be taking place through March. Pups are then born within 60 days.
That means coyotes may be especially protective of their mates, dens, pups and food sources now and through the upcoming months. There have been recent coyote sightings on the Willow Creek Trail along the park as well as other areas throughout the Willow Creek community.
Although coyotes are rarely a threat to humans, that's not the case for our pets. Parks and Wildlife recommends cats be kept indoors and dogs be kenneled or kept on a short leash while being walked. Remember – a six-foot privacy fence is not a barrier for a coyote.
Click here for excellent information from Colorado Parks and Wildlife about living with coyotes.
South Suburban to Build Recreation Complex Nearby
A new South Suburban Parks and Recreation indoor recreation complex is planned near the southwest corner of South Holly Street and East County Line Road, just a short distance from our Willow Creek Community. It will be located on what is now a South Suburban disc golf course.
The 200,000 square foot complex will include a fieldhouse, two or three sheets of ice, a fieldhouse with two synthetic playing fields and two gymnasiums with volleyball, basketball and pickleball courts. The facility replaces the 50-year-old South Suburban Ice Arena and will house South Suburban's administrative offices.
Access will be from Boatworks Drive (behind Davidsons Liquors), and from County Line (a stoplight to be installed). The adjacent dog park will remain. Groundbreaking for the $50 million facility will begin in April or May. It is expected to open in December of 2020.

Below are links to interior and exterior architectural drawings, maps and artist renditions of how the new facility is expected to look.
Facility location
Exterior
Interior Lobby 1
Interior Lobby 2
Preliminary entry level plan
Concept of gym layout
Preliminary lower level plan

News Notes
Willow Creek 3 trash and recycling will be picked up as usual on Presidents' Day. Presidents' Day is not a holiday recognized by Waste Management…There's a new traffic light in Willow Creek's future. According to Travis Greiman, Centennial's Public Works Director, a traffic light is scheduled to be placed at the corner of E. Mineral Dr. and S. Yosemite St. Funding has been allocated by the city and design work has begun. The expectation is for construction sometime in 2019. Greiman said "general timelines" will be provided to the impacted neighborhoods once details with contractors and vendors are solidified…Interested in joining the Willow Creek Women's Club? Newcomers to the Willow Creek community are always welcome. Join at any Women's Club event or contact Membership Coordinator Natisha Doherty at natisha.doherty@yahoo.com. $20 annual membership dues.
Important Contact and Links
•Spectrum Commercial Real Estate Solutions
1873 South Bellaire Street, Suite 300
Denver, CO 80222
303 409-6000 (main); 303 409-6001 (fax)
Hours: 8 a.m. – 5 p.m. Monday – Friday
Greg Coleman
303 409-6000
Email: gcoleman@scres.us
Amanda Phifer, Executive Administrative Assistant
303 409-6018 (direct); 303 409-6000 (main)
Email: aphifer@scres.us
• Board Email Address: wc3directors@gmail.com
Please identify yourself in your email. The board's goal is to check emails daily and respond within three days. The board asks for your patience in case there is an unforeseen delay.
• Clubhouse Manager: Deanna Mumfrey (See Clubhouse page for details)
Email: wc3clubhouse@comcast.net
720 933-0785
Clubhouse fee $35/day, $100 deposit. Need to complete rental agreement.
• Tennis court keys and pool keycards: Amanda Phifer
303 409-6018
Email: aphifer@scres.us
• Perfect Pools (WC3 pool management) 303 795-1191
Email: hb@perfect-pools.com
• JBK Landscape: 303 751-0192
WC3 landscape and greenbelt maintenance.
• Waste Management (trash and recycling) 303 797-1600
• Dolphins Swim Team (Willow Creek 3 youth swim team)
Email: swim@wc3dolphins.com
• Willow Creek Women's Club: Carolyn Pyron, President
Email: pyroncarolyn@yahoo.com
• Willow Creek Tennis Club: Mary Beth Doerr, Pres.; Michael Darling, Vice-Pres.
Organizes and promotes tennis activities for all three Willow Creek communities.
Email: marybethdoerr@gmail.com or darling4@gmail.com
• Arapahoe County Sheriff's Office non emergency number: 303 795-4711
The ACSO provides police services under contract with the city of Centennial.
• City of Centennial Information Line: 303 325-8000
Available 24/7 to answer questions and direct you where to go for help.
• District 3 (includes Willow Creek) City Council Representatives:
Ken Lucas, 303 754-3367, Email: klucas@centennialco.gov
Mike Sutherland, 303 754-3407, Email: msutherland@centennialco.gov
• City of Centennial Animal Control: 303 325-8070
• South Suburban Parks and Recreation: 303 798-5131
• South Metro Safety Foundation: 303 805-0228; 720 989-2260
Classes offered by this organization include: CPR, Driver Awareness, Teen Crash Avoidance, Super Sitting Babysitting. They also do child card seat inspections.
• Nextdoor.com: A free social network serving neighbors and the community. Monitored locally by Willow Creek residents.
Do you have website questions, comments, criticisms, suggestions, events, news? Email website administrator Bob Correll: bob7633@gmail.com