WC3 Community Survey Results
Here are the results of the Willow Creek 3 community survey taken in early 2018. The survey was created by the board of directors to better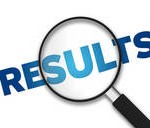 understand the feelings of residents on a variety of community-related subjects.  A total of 311 of our 515 households responded.  Most responded online using Survey Monkey. Twenty-eight responded by mail.  The amount of data received was subtantial.
The results were tabulated in two ways.  Bar graphs  were used where the survey questions offered specific choices for residents to click on or check mark. That made tabulation of those responses relatively straightforward. 
However, tabulating the responses of written, open-ended questions required a more free-form method.  The format used by Survey Monkey in what it calls its  "Cloud" format  , displays a summary of those results using large, bold type for the words that appear most often in the written responses.  
In addition to the Survey Monkey summary, included below are links to the comments received for each of the open-ended questions:
Q11:  What types of social activities would you participate in if they were available? 
Q15:  Comments about the board of directors. 
Q16:  Comments about Spectrum management. 
Q17:  The safety of East Phillips Circle and Mineral Avenue along the park. 
Q18:  What do you like most about WC3? 
Q19:  What do you like least about WC3? 
Q20:  What changes would most improve WC3? 
Q21:  Any other comments, questions or concerns? 
Q26:  Truck suggestions
Q27:  Additional comments